470-348-5426
Inpatient Drug And Alcohol Rehab Near Mableton GA
Combating addiction on your own is a challenge you don't need to take on. As an alternative, recuperate with the guidance of expert clinicians at Evolve Recovery Center. Our credentialed alcohol and drug rehab facility near Mableton GA treats those who are in need of comprehensive inpatient therapy. Our center offers respectful care in a comfortable locale so you are able to focus on an effectual recovery. We blend customized treatment plans with hospitality-inspired resident and community areas to assist you in working towards long-term sobriety and a better life.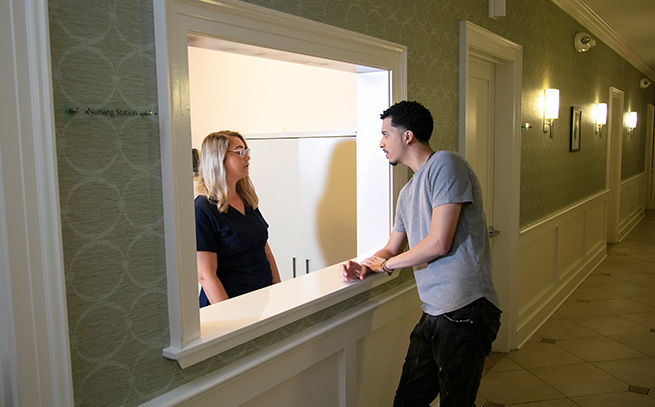 Evolve Provides Structured Alcohol And Drug Rehab Near Mableton GA
If you've tried to overcome substance use in the past or are preparing to get treatment for the first time, our licensed clinicians are experts in evidence-based substance abuse therapies that accommodate your exact requirements. You'll learn coping mechanisms for substance use triggers as well as receive a helping hand in controlling co-occuring disorders such as depression and anxiety. Once you complete the program, you should leave with a set plan and a greater grasp of how to embark on a life of sobriety and improved health.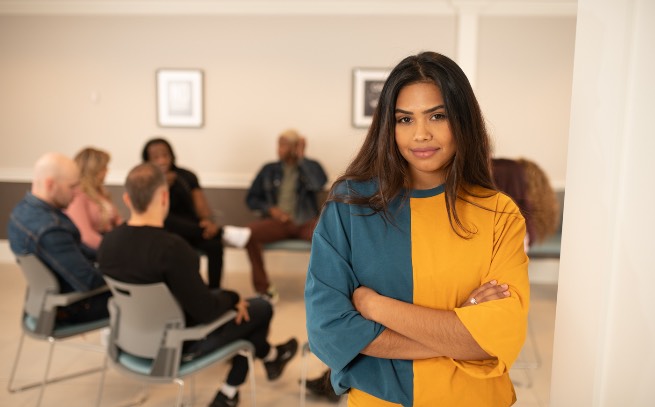 While at our inpatient drug and alcohol rehab center, you'll use a personal schedule that could include:
Early morning meditation

Goal setting sessions

Group therapy

One-on-one therapy

12-step or SMART Recovery discussions

Peer support services

Aftercare planning

.
Starting Care Is Easy At Evolve Recovery Center
After you reach out to ask about our alcohol or drug addiction treatment near Mableton GA, we have the ability to get you started by the subsequent day. Upon arrival, you'll receive a thorough medical and psychological assessment and a urine drug screening. We can then check you into one of our comfort-inducing bedrooms and talk about your personalized treatment plan.
After you get here, one of our credentialed clinicians will complete a medical and psychological evaluation and a urine drug test. Next, we will check you into one of our cozy semi-private rooms and go over your personalized plan of treatment. Feel free to arrive with enough clothing for an extended stay, but know that Evolve offers laundering facilities on site.
A Comfortable Environment Helps You Concentrate On Your Drug Or Alcohol Rehab Near Mableton
Your comfort is essential to making sure you keep your focus on recovery. Our accommodations all provide features like their own bathrooms and TVs.
We even have numerous spaces for recreation. Relax and catch a show or play games in our community lounge. Enjoy a little outside time on our patio. You might even continue your normal workout at our well-appointed gym. We also employ an on-site chef to prepare all meals and snacks, and we are happy to adjust to any dietary restrictions.
Maintaining Contact With Family Members For A Successful Recovery
We know that you have a greater chance to enjoy a successful rehab when you have your family's support. That's why we involve family members at the beginning and provide drug and alcohol rehab information for families in Mableton GA. Our support team will sustain steady communications with those who care about you and can facilitate calls between you and your loved ones. We also invite family members to participate in group therapy sessions to gain understanding on how to support your recovery.
Evolve Is Just One Part Of A Continuum Of Care
Praesum Healthcare has helped numerous individuals in the journey of recovery since our founding in 2004. We are standing by to help you irregardless of your location on that path. We hold the belief that every individual deserves compassionate, personalized therapy and have implemented a "continuum of care" to assist you at every step.
Evolve Recovery Center Duluth offers inpatient care to establish the structure needed to attain long-lasting sobriety. All that we do is centered around addressing your specific requirements and helping you overcome the physical and emotional substance use triggers. We hold national accreditations with several organizations, and our experienced staff of caregivers, counselors, and behavioral health specialists give you professional 24-7 support.
Evolve Is Standing By To Assist You In Mableton
If you or a member of your family require alcohol or drug rehab near Mableton, dial 470-348-5426 or fill out the form below for immediate help. We're available 24 hours a day, on a daily basis. All conversations are free and completely private. Get help today.